Amy's Top 8 Holiday Decorating Tips!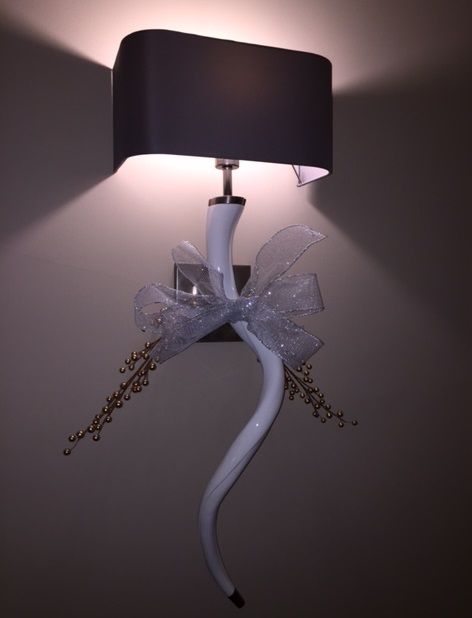 Besides the ever classic Christmas tree, there are many ways we can "Holidazzle" our homes for the holidays. Here are Amy Youngblood Interior's top 8 holiday decorating tips!
1. Embrace a color scheme. Red and green? White and and gold? Blue and Silver? Pick a palette and stick with it to create a unified look. Accent with a pop of red if need be.
2. Wraps gifts early and get them under the tree...even if they are empty boxes! A decorated tree with a variety of fun wrapping paper adds to the already festive scene.
3. Make that holiday table a special one. For your big holiday dinner, besides a great centerpiece, add decorative items such as round metallic balls or holiday glitter. Layer different patterned tablecloths for a more customized look. Another tip, for buffet style dining, secretly elevate areas of the table for serving and display with paint cans!
4. Engage your senses with the light and scent of fun candles.....always adds to the ambiance of the room.
5. Accent items in your home that are unique and special. Fill a beautiful decorative bowl with metallic balls or add festive bowls and garland to a cool pair of sconces.
6. Modernize your decorations. I'm not saying throw out Grandma's Christmas village set, but like everyday decor in our lives, the trend is towards more clean-lined, modern pieces.
7. Bring in the Great Outdoors. Now this decoration can last not only though the holidays but throughout the entire season. Fill a glass or metallic vase with corkscrew willow branches or twigs to give interest and height to your table.
8. Finally, "Less is More." While we want to be festive, Amy Youngblood Interiors highly recommends "decorating with class." Lighting up your home like a Christmas tree like Russ Griswald is overkill, not to mention dangerous!
Cheers and Happy Holidays!
-Amy