Blog Entries - Jun. 2012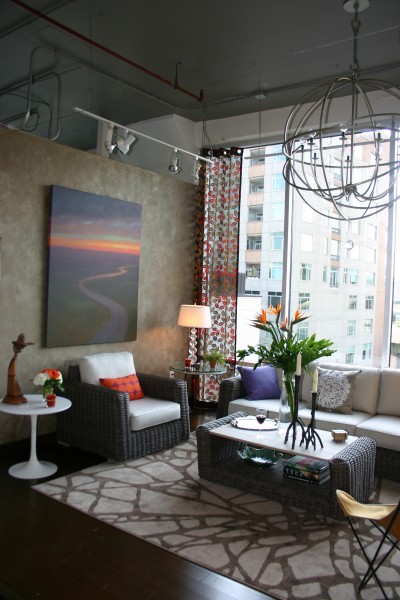 ! I have to say, as a discriminating designer, it is one of my best rooms yet! Lots of planning and hard work. All worth it. Our Opening Party and unveiling of the room last Thursday night,
read more …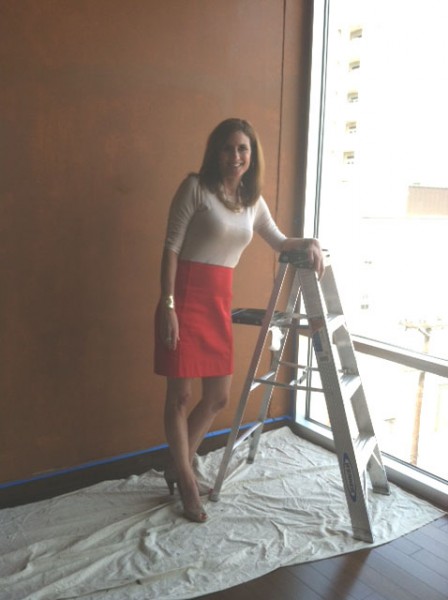 The countdown is on for the creation AND video of my Cincinnati Star Design Event: Urban Oasis! We started filming yesterday "From Design to Creation" with exclusive media coverage by Cincy Chic.
read more …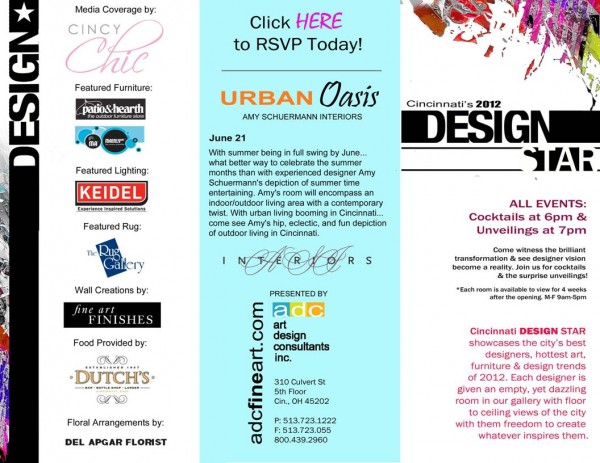 The invite is officially out! Please join me for a fabulous night of great interior design, art, food and libations. The grand opening party is at Art Design Consultants, a beautiful city-like loft
read more …