How to select the right sofa for your space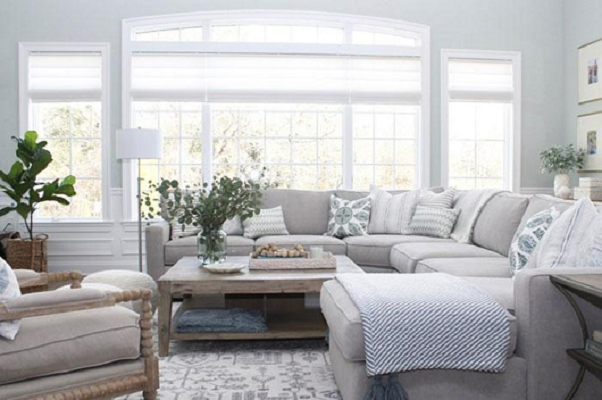 Your sofa is one of the most important furniture pieces that can make your living room comfortable and stylish, so making the right selection is essential. Many people think that color and the size of the sofa matter, but in reality there are other important factors to consider.
Right layout
The first step is determining the correct sofa dimensions for your living room to make your space look well designed. Since using your imagination might not be the best strategy, use painters tape to map it out on your floor. Do you need a three seat or two seat sofa? How and where in the room do you want to place your sofa? Should you seek professional help? These are some of the questions you need to ask before making your decision.
Right color
Color is always going to be factor when choosing anything - cars, houses, even your notepad. Decide what color you desire for your space, contrast or cohesive? Natural is almost always a good choice, such as gray, tan or white. On the other hand, if you want to add contrast to your home and a pop of color, black, green and sometimes even pink will work.
Right material
Do you have kids that like to eat their snack on the sofa? Do you have a puppy that sheds a lot? These are some of the things you might want to consider before choosing the material for your sofa. For instance, leather is an easy to clean and very durable fabric providing a modern look, whereas a white linen fabric might be hard to maintain!
Please contact us for assistance with your next interior design project.