Interior Design for a Cozy Studio Apartment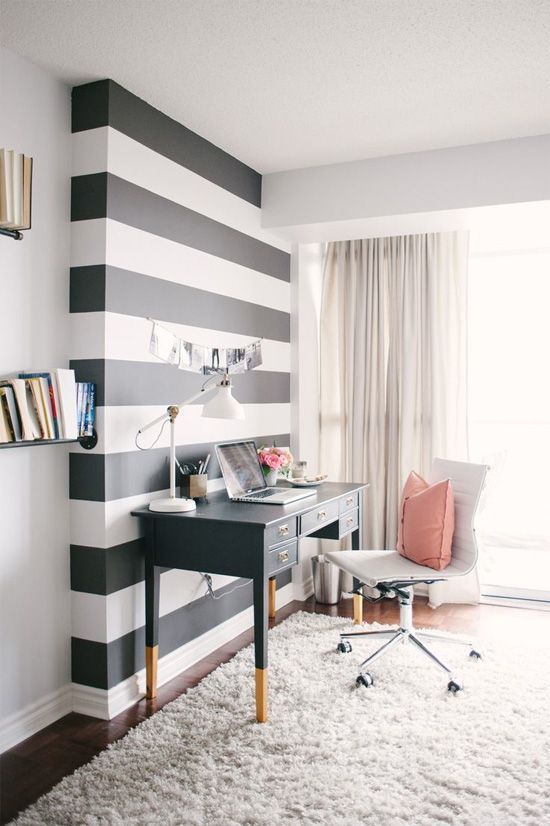 Studio apartment? What is it? Let's start with that!
A studio apartment is an efficiency bachelor apartment or a lifestyle cube with one room, and is unlike a one-bedroom apartment. For this blog, we're discussing the topic for people that live in a studio apartment or a small space that need to convert a cramped space into a cozy and visually large one. Since these living spaces have already minimum measurements, it´s hard to create a plan to make the most of it. This blog will point out some important tips for each area of your studio apartment. Let's begin!
Color
When it comes to picking some colors for your studio apartment, it's crucial to understand that we need to maintain a balance between the different spaces in order for it to look cohesive. You can choose your favorite color and put it on large surfaces; for example - on your wall, bed covering, or any large furniture pieces. The rest of the studio apartment should have pops of your favorite color chosen. Also, to make your studio feel bigger, you should use some neutral tones as your base primary color.
Furniture
For any studio apartment, compact and even foldable furniture is the best option to save space. Furniture like this allows you to repurpose the space in other ways. However, we all want to have a little privacy whether your space is big or small. Using some room dividers such as a privacy screen, curtains, and/or bookcases can create two functional spaces without taking away your privacy.
Closet
A regular closet with a door makes for a big challenge in small spaces. Removing the doors of the closet will give you the feeling of a larger space. Also, it would allow you to have an easy access to your clothes. Another option for closets would be to create a 'walk-in closet'. Having this option could mean adding cabinetry with no doors from top to bottom, or where space permits, allow you to have more choices to store your clothes and other things.
Storage
Having floor to ceiling cabinetry will give you much more storage. This will also help to minimize visual clutter and maximize the space. Also, you can create more storage space in the surrounding areas of your bed. Another idea is to build a functional platform bedroom, which splits the studio apartment into two levels. This could allow you to have the entire lower platform as storage while you sleep and relax a little closer to the clouds.
Home Decor
Since we are dealing with small spaces, you may have a lot of questions regarding general design and decor of the studio apartment. Here are some tips to consider:
Window Treatments: Add some neutral drapes on your windows. If you don't have a high ceiling you may want to install your curtains as far up the wall as you can. This creates the illusion of more space.
Rug: Include a solid color rug that can offset the neutrality of the drapes. A 5 ft. by 8 ft. rug is recommended. If you want to break up any living space or define an area you may use a 4 ft. by 6 ft. rug. This measurement is based on a standard studio apartment, and may or may not apply to yours. So make sure to measure your space before buying a rug.
Accessories: The key for accessories is to balance a few big items with some smaller decorating pieces. Add some accessories such as accents or artwork on the wall, tables, and bookshelves. Don't forget to limit the number of items so you can maximize the utility of all your surfaces. In this way, your space won't be too busy or overwhelming.
Choose the ones that speak to you!
Photo Source: Pinterest