What's Trending for Autumn?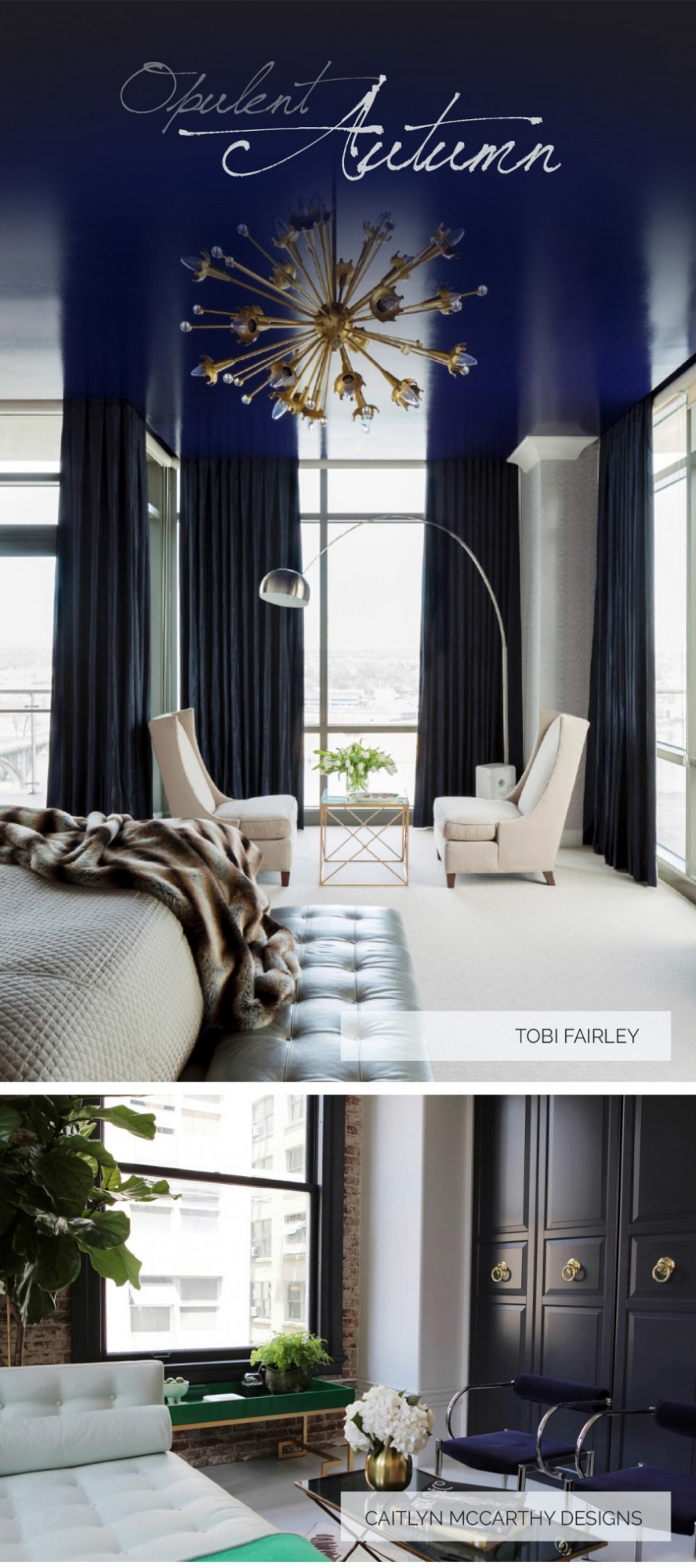 This season, rich blues, ranging from teals to indigo, add depth and drama to dining rooms, living rooms, bedrooms, and ceilings alike. Try using a satin or glossy paint to create more sheen and add a reflective quality to your surface, which will help reflect more light and prevent your space from looking too dark and flat.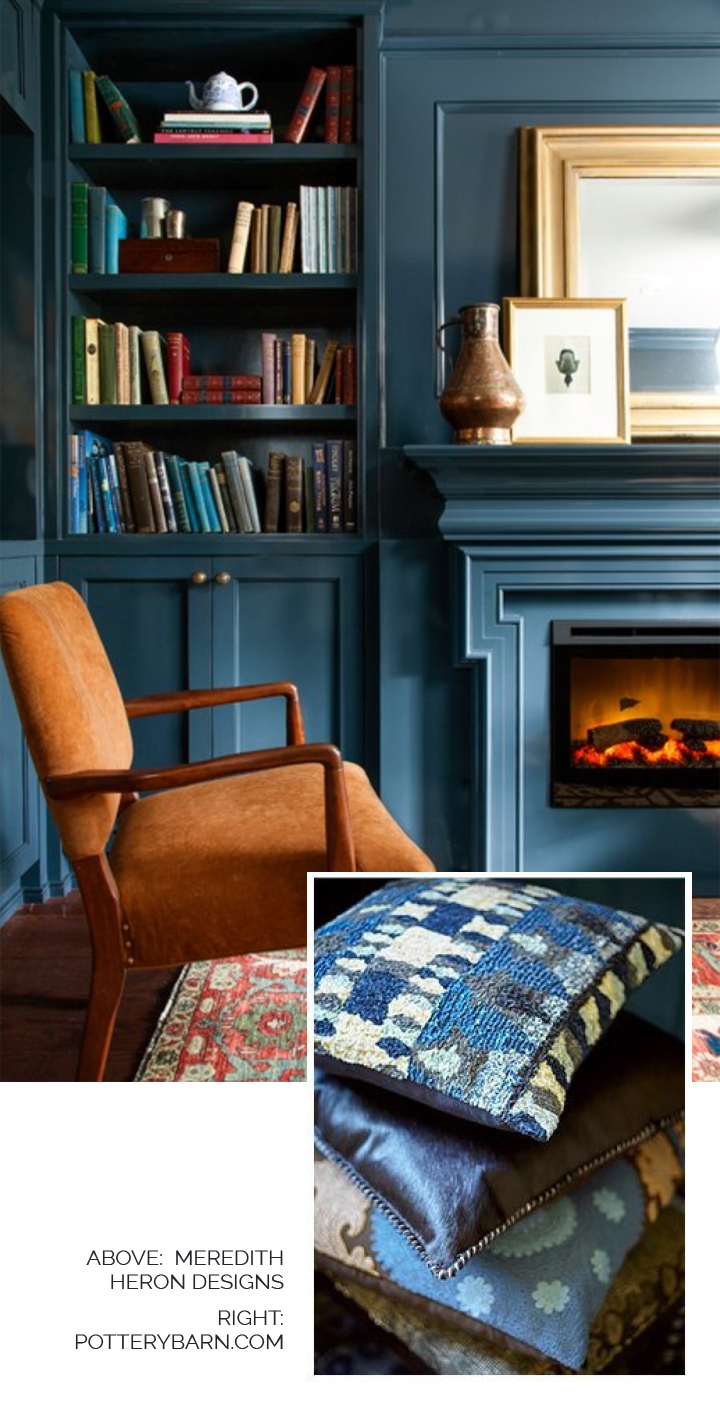 If a whole room feels too risky for you, try a large upholstered furniture piece, some stately millwork or large doors, or even just pillows or drapes in one of these dark, dreamy hues. Layering other rich jewel tones in a variety of textures (try crushed velvet) creates instant opulence and seductive comfort. Trust us at Amy Youngblood Interiors, we feel that a touch of this color and both you and your guests will succumb to this surprisingly simple and sophisticated fall trend.