What's Trending in Wood Floors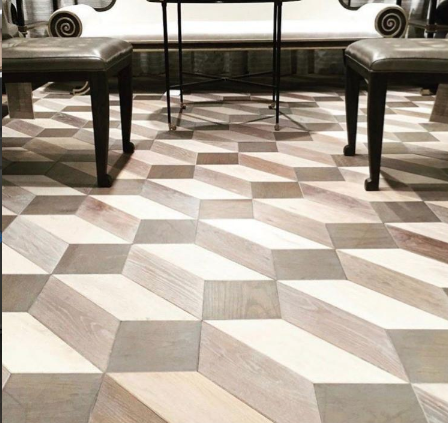 Color
Whitewashed and blond color tones are very "in" right now. They are great for a modern design and make a room feel light and bright. A warm medium brown tone will warm up a space and have a more classic look. Stay away from the red tones. Red tone floors are outdated and people who currently have them are eager to replace them with something more fresh and modern.
Finish
We are seeing more and more people moving away from shiny wood floors. Instead of polished floors with high shine, we are seeing a switch to a more natural look that a matte or satin finish can accomplish. Highly polished floors tend to wear better over time but are out of style with today's design trends.
Shape
Traditional wood planks will always be in style, but for a more dramatic and unique look consider incorporating shape. There are some new and exciting products that offer the classic warmth and texture of wood with a unique twist playing with shape and pattern.