5 Tips on How to Make Your Bedroom an Oasis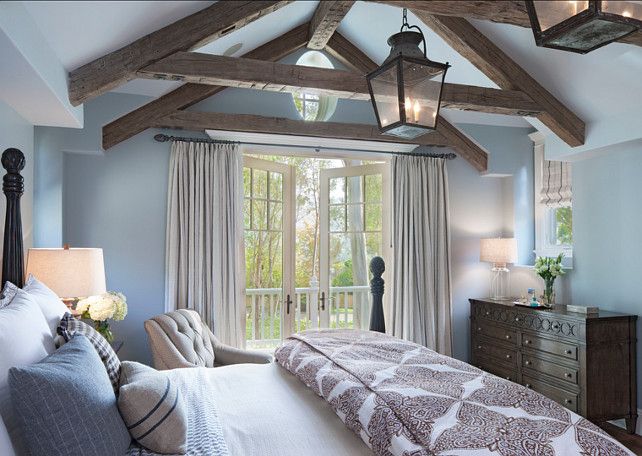 Often times we come back from a long day of work and still cannot seem to relax. It is important your home provides you with the comfort you crave after a stressful day. Here are Amy Youngblood Interiors' top 5 tips on how to turn your favorite space into an oasis you can enjoy.
1. Make it private
It is often difficult to relax and unwind with constant interruptions and chaos. Create a private area in your home that is simply yours. An upstairs bedroom or a reading den, anywhere that can serve as a calming corner for you that will help to put the stress behind and retreat from the rest of the house.
2. Make it cozy
Soft upholstered furniture, pillows, and blankets will help you feel safe and comforted as well as cushion the sound in the room. Candles and soft lighting will also help to calm your nerves. Stay away from bright high wattage bulbs and instead opt for dimmer lamps and warm yellow light. Candles and lamps also add great decor to a room serving as functional and an aesthetic bonus.
3. Let nature in
Find an area with plenty of window space that will give you a gorgeous view to reflect. A little sunshine on your face or any natural light helps to lift your mood. Flowers in a big beautiful vase serves as the perfect classic centerpiece on a table. In addition to natural light and flowers, adding a plant in the corner of the room or little potted succulents is very trendy. Lastly, bring in natural fibers. Accents of smooth stone, natural woods or woven baskets will help bring you back to earth.
4. Declutter
It is important to have your oasis reflect parts of you. Adding personalized pictures or little trinkets can help, however make sure the space is decluttered. Often a busy room can reflect the state of mind you're in. In order to think clearly and relax, clean first!
5. The right colors
To create a sense of calm in your home, a neutral or cool toned color palette will ensure the space feels bright and open. Switching out red and black accents and replacing them with cream colored pillows, brown and navy blue will instantly help you feel more relaxed and welcome in the room.
At Amy Youngblood Interiors, we strive to make your home feel just the way you want it with our customized style and simple design tips to transform your space into the oasis you deserve.