5 Tips to Create the Perfect Outdoor Oasis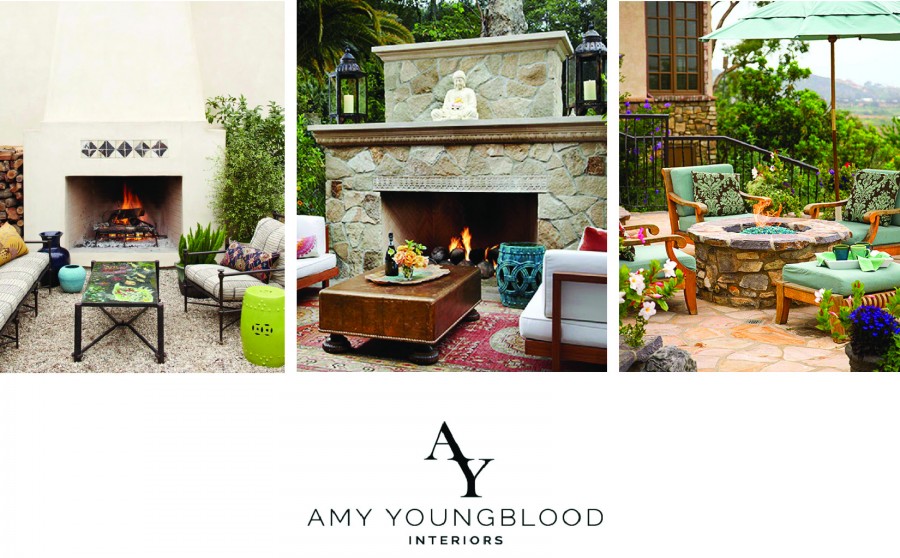 As seen on our segment this morning on Fox19Now, here are Amy Youngblood Interiors' five tips to create the perfect outdoor space for the summer:
1. Connect your space to the indoors. In other words, locate your outdoor space near a room(s) you use a lot for maximum visibility and usage.  Examples of such rooms are the kitchen or a large master suite.
2. Lay your space out correctly.  This is really where an interior designer can help. For example, with a large area, breaking up the space into smaller vignettes such as different seating areas, dining and bar/table top areas will make the space more usable and cozy.  Outdoor rugs are also a great way to delineate the space.
3. Add a fire source.  Whether a fire pit or outdoor fireplace, investing in the architectural element adds a center of interest where people want to convene. Not to mention, there are so many types of materials and styles of fireplaces that you can really customize this piece.
4. Don't forget about lighting!  Besides an outdoor lantern or floodlight, a stylish hurricane holder and candle or wall mounted sconce adds ambience to any gathering or just by itself.
5. Finally, accessorize!  Decorative planters and pots, colorful pillows and wall mounted accessories can top off your space perfectly.