Consider Custom Built-ins for Your Space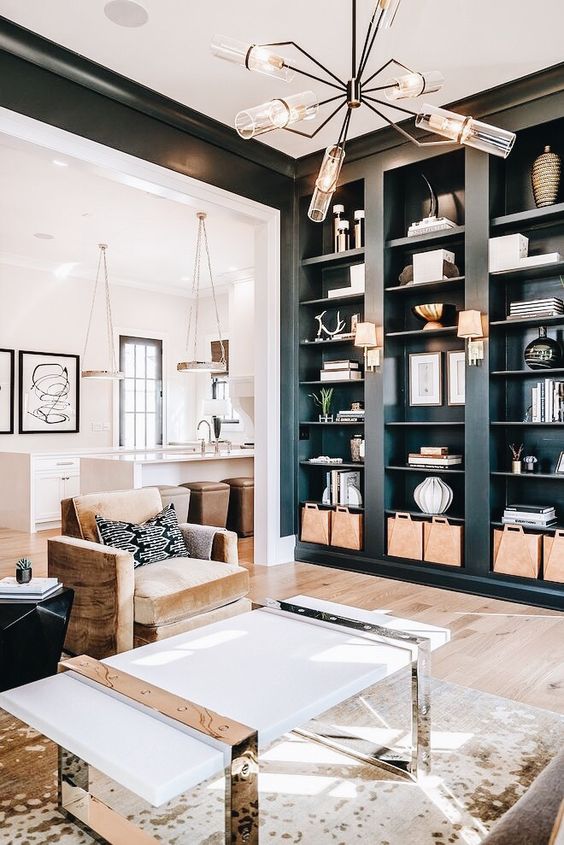 Built-ins are not new by any means, but they are being used for more than just books lately. Custom built-ins are designed for your space and needs. You are not limited to just having shelves for your books and knick-knacks. When they are done right, they can really enhance your space, and even be the main feature. They can encompass any design style or purpose.
Keep in mind; while built-ins can be a feature piece for your space, they don't have to be. One thing to consider is incorporating built-ins in a "forgotten space", such as an awkward unused or dead space in your home. This now gives that unused area a purpose.
Since a built-in is typically a custom piece, this often means it will not be terribly inexpensive. However they are a great investment that helps your space work best for you and your family.
If you are thinking about adding built-ins to your space, first think about what your daily routine is and what your needs are. Every family and house functions differently and your built-in should have those needs taken into account. Maybe it's as simple as having some open shelves for your books and photos, or it can be as complex as storing a Murphy bed. It can even be a place your four legged family member.
With a custom piece like built-ins, your choices are vast. There are many styles and materials to choose from. This is great because you have the option to personalize your piece. With that in mind, it can often be difficult to narrow down the seemingly endless options. This is where hiring an interior designer is beneficial. We can help you through the process and make sure your new built-ins work well with your existing space and fit all of your needs.