Creating a Gallery with Your Child's Art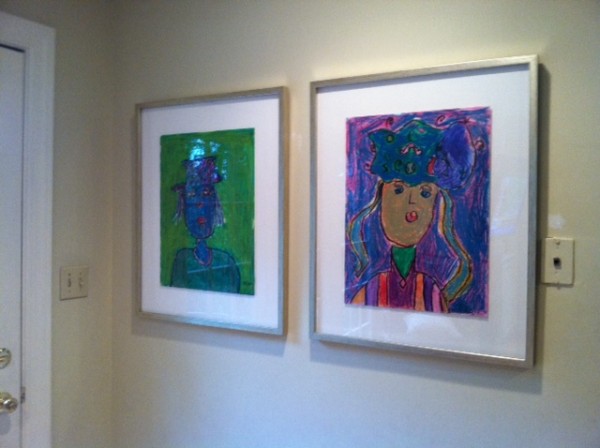 It always amazes me the gift and interest in art that young children have. They inherently love art...even those little ones that will end up being scientists or engineers! My inspiration of this latest entry is from a two day class my children took at their school called "Lady in the Hat", based upon Henri Matisse's masterpiece and signature style.
The art teacher did a fabulous job explaining to the kindergarteners and "older siblings" who Matisse was, why he chose art over being a "businessman", and how to create these beautiful piece(s) in commemoration of his style. Both my kindergartener and my 3rd grader took this class. What framed, beautiful pieces they have become!
Ironically, they have taken the place of another Matisse print that was there before (I will find a place for it!). My daughter, Elle, said after the class that "Mommy, my drawing doesn't stay in the lines, like Nolan's (her older brother). That is the beauty of young children! The idea is not to stay in the lines, but create a composition based upon your vision and your "signature style." I am excited to have these museum like framed pieces forever!