Designing Commercial Space Interiors with Purpose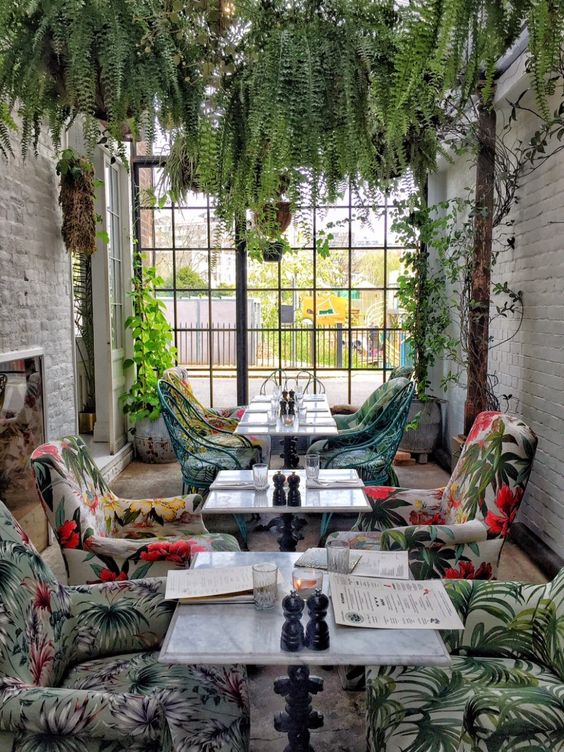 When we talk about the interior design of commercial spaces, our focus is on efficient flow design that creates a balanced, engaging experience for the guest. Below are a few helpful tips if you are running your own business.
Style
Start by defining your main concept. What are you going to sell? Who is your target market? If it's a public service business like a restaurant, bar … you may need to have a customer profile that will help you to understand who you are selling to and what type of tools you need to do the interior design according to the public. For example, if your restaurant target audience will be for people between 18 to 26 years old, then you may want to do a rustic or modern environment, with fun colors of wallpapers. However, when your target audience is from 30 to 50 years old, the design may need to be more traditional, transitional and sophisticated. Laying out the concept allows you to capture your customers' attention and create a meaningful and enjoyable first impression.
Capacity + Distribution
When we are talking about the capacity of a restaurant, we need to keep in mind that it should have a balance to maintain your patrons' business and at the same time make them feel happy and comfortable. For example, in diners the focus is more on seating capacity than the interior design. However, in fine dining, ambiance is of great importance rather than the seating capacity.
All the information mentioned above may depend on the limitations and the distribution of the furniture in the space. For small spaces, we need to think vertically! Use shelves or cabinets that will go up to the top. This would expand the perspective of the space. Also, because of the small space sometimes we end up placing tables in front of the entrance to the kitchen, front door or restrooms. Many visitors will not enjoy sitting and eating their food in these spots… so you should think about relocating these tables and convert that space as waiting area, or you can solve it by using wooden dividers, tall plants or screens, which also will give some privacy to the customer. However, if you have a larger space you have more room to fill it, but you shouldn't forget to do it wisely. Remember to study the perspectives of the seats and the flow of the space so customers can have enough space to have a magnificent time in your business.
Ambiance
For any business, the ambiance of the space is a crucial aspect. Lighting and color have definitely evolved. Pick the main color that will lead the entire ambiance of the space. Play around with different tones of it or combine it with other colors. It all depends on what you want to convey in the space. Remember that bright colors will transmit excitement, reds, and yellows can give energy, blues, and greens provide comfort and focus.
Light is of great importance as well! Light can define spaces, such as the bar area, the restroom, the seating areas… Spotlights are the most common way to catch a customer's attention. If you have a soft color on a wall you can definitely make it pop with a spotlight. Having a good balance of light and color will allow your customer to enjoy a great experience.
I hope these tips will serve as inspiration for the interior of your business.
Photo Source: Pinterest