Fireplace Refresh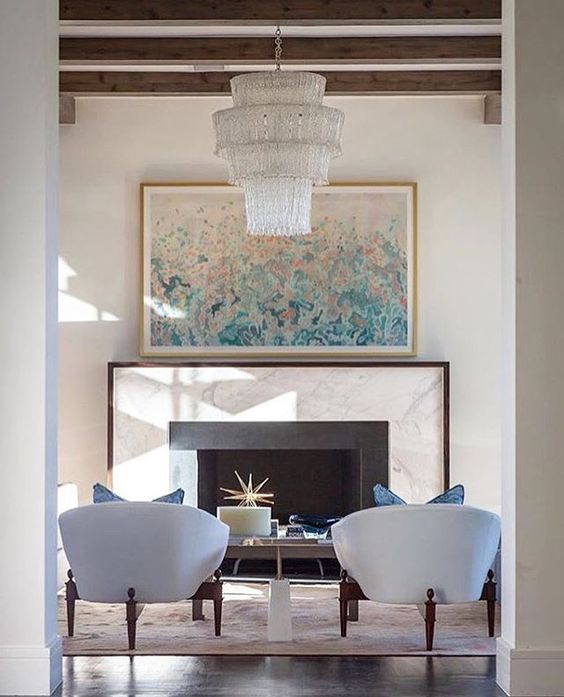 This time of the year makes you want to stay inside and cozy up next to the fireplace and relax. You may think the most important part of this experience is the fire itself, but the fireplace surround will make just as much impact even if it doesn't give off heat. Fireplaces are usually the focal point of the room, with all of the furniture is surrounding it. With that being said, you want it to make a statement. Gone are the days of the classic brick, and in its place we are seeing some unique, modern, and simple designs that have a powerful effect.
Wallpaper
Putting a bold wallpaper on the fireplace surround is an easy and cost effective way to make the fireplace stand out. A nice bold but neutral geometric print is great because it doesn't limit you to a certain color palette while still having a great impact with its fun design.
Unique Tile
A fun colorful pattern or unique shaped tile can add a lot, even if it does not cover the full fireplace. Just a small area around the fireplace can give you the pop of interest you are looking for. However if you want to go bolder, carry it up the full surface.
Stone Slab
Using large slabs of stone such as marble or soapstone on the fireplace will add a stunning feature to the space. It's sleek and smooth, easy to clean, and adds a simple but beautiful, modern touch.
Need some help designing your space? Please contact us for assistance.