First Organize, Then Design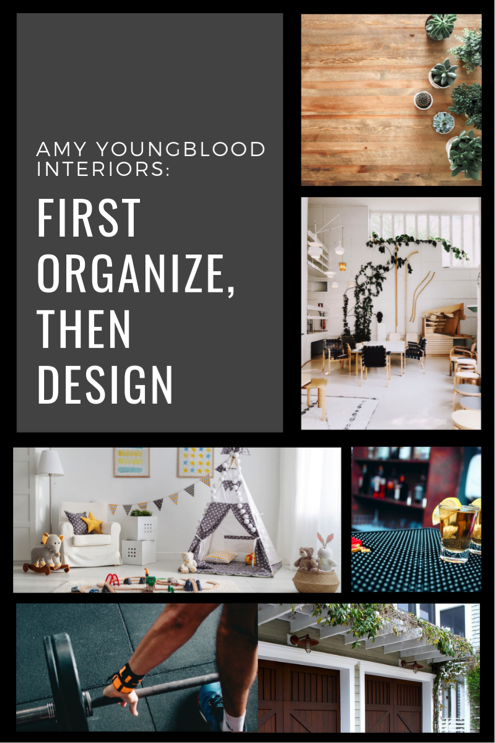 Did you know that 71 percent of families use the garage as the primary entrance to their house? Although garages play an important role in our lives, a lot of us have garages that are more cluttered than we'd like to admit. In fact, a survey conducted by the National Association of Professional Organizers found that 50% of homeowners named the garage as the most disorganized area of their house.
In spite of this, many homeowners are opting for custom designs in garages. The more organized your garage is, the more likely you will be able to achieve the garage of your dreams. Here are 4 tips on how to get started.
1. Pick your garage's function
While a garage has an overall purpose to house our cars and protect them from damage, that's not their only function. Many people enjoy using their garage as a workshop, playroom, workout area, guest room, etc. Start this project by picking the purpose of your garage. Once you have decided, sit down and plan the steps and goals that need to be accomplished to help you achieve the kind of look you are going for.
2. Organize
Odds are, you will need to clean out your garage to help with its transformation. To get organized, start with a tip from Marie Kondo, a tidying expert, and star of Netflix's hit show, "Tidying Up with Marie Kondo." She recommends starting by going through every item and deciding if you need to keep it. To help narrow your decisions down, try separating your items into three categories: keep, donate and trash. This will help you make sure you are only keeping the things you need. Plus, it will give you the space you need to complete the garage of your dreams.
3. Create
This next step comes with a lot of freedom. Whatever you are creating, this is the time to put your goals into action. This could include painting your garage, hanging hooks, introducing gym equipment to the space, building your own shelves, adding kids toys to create a playroom, adding a bar or whatever else you have in mind. Have fun with it!
4. Finishing details
Once your main details are taken care of, it's time to finish the smaller ones to help everything come together. This can include updated baseboards, hanging pictures on the walls, adding drinks to your bar, putting your objects on your shelves, setting up your tools for your workbench, bringing your car back in and any last minute details you can think of.
If you are in need of professional help to bring your plans to life, check out Amy Youngblood Interiors. They specialize in Interior Design that envelopes your personal taste and lifestyle.
Designing a garage can be a lot of work. However, if you make a plan and get organized you can have a lot more success with creating the garage of your dreams. Happy designing!
This post was written by Allison Thomas at Queen City Garage Solutions. They help people in the Cincinnati area organize their garages. Outside of work, she loves playing sports especially basketball and tennis. She also enjoys going on hikes.