Fresh Ways to Be Festive this Christmas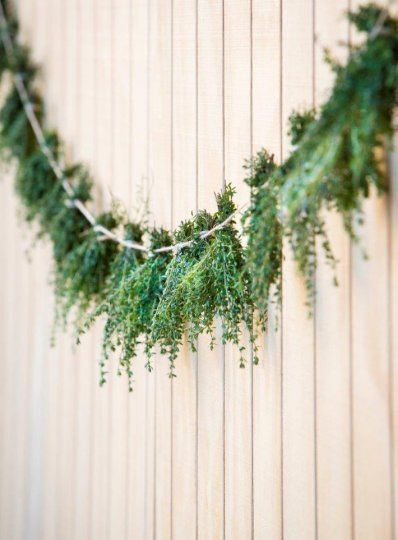 At Amy Youngblood Interiors, we're moving towards a more natural holiday décor with the deep greens and golds of the season. While faux can be fabulous, decorating with plastic greenery and trees, this season calls for something a little more real. Decorate your home with boughs of holly and lush evergreens!
There are so many fun and easy ways to bring the outdoors in, both classically and with a modern twist.
Place bottomless glass jars or lanterns atop your mantle filled to the brim with garland for a more crisp, fresh feel. Personalize dining room place settings by inserting glass ornaments with sparkling garland, pine needles, or special trinkets. Add color by sprucing up simple candle votives with a bed cranberries at its base.
Or go for the more classic approach by hanging real mistletoe from the doorframe for memorable moments with your loved ones. Make your own wreath this year. Start with a circular piece of florist's foam. Then, use wooden picks to secure large items and add evergreen, berries, and fruit as desired. The addition of lights to any display will create the perfect holiday glow.
The fresh look and feel of greenery can provide the lightness and aroma of Christmas that's so classically iconic!