Having Fun with Jewel Tones
July 6, 2022
|
2022 trends, Amy Youngblood Interiors, art, art deco, bedroom, color, color trends, design, dramatic, family room, Furniture, inspiration, interior design, midcentury modern, paint, pillows, pop of color, retro, trends, unique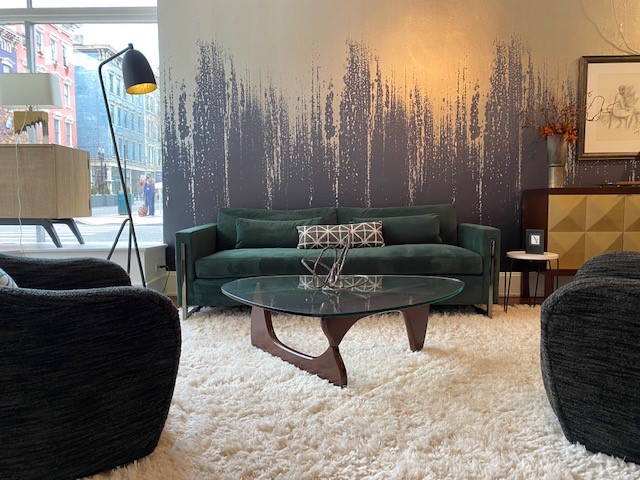 The trend of incorporating jewel toned elements into your space has reentered the picture in 2022 and we are loving the bright, bold and rich colors people have been using to elevate their homes. People may associate jewel tones with Art Deco and "The Great Gatsby" era but nowadays you can use these colors in many different interior styles. Whether you are a minimalist, a lover of boho, or lean more contemporary, they will add some life and drama to your space.
You can go big with a beautiful emerald green sofa, similar to the one we have in our office, smaller scale with amethyst pillows, or even create a focal point with a sapphire credenza. For those that are committed, you can use these colors in wallpaper and tile helping to create a moody and lux aesthetic.
If bright and bold colors make you nervous, you can always start with a velvet navy or a subtle mauve to create a sophisticated look. These colors are meant to have fun with and will be showing up more and more this summer!