How to Elevate Your Master Bathroom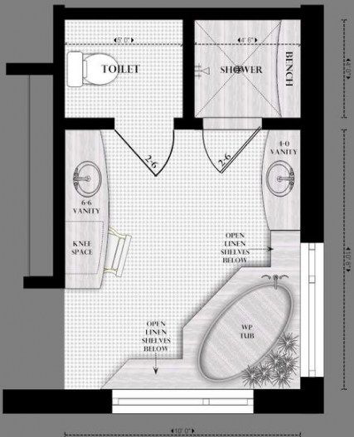 Your master bathroom is one area in your home where you spend a lot of time, so it is worth investing in hiring an experienced interior designer to do it right. Here are some tips to help you when planning your dream master bathroom!
Statement wall
You may think a statement wall will be too loud or out of trend in a couple of years, but statement walls don't necessarily mean loud graphics - they can be as simple as adding some texture or a little pop of color.
Lay out
This is when an interior designer comes in handy, because we know how to make your bathroom look elegant yet functional. As designers, we have the professional knowledge and skills to lay out your living space in a way that is sure to meet your needs.
Details
Details always matter, from the color of grout to the type of vanity handle you choose - all of the little things are going to have a huge impact on the overall look. Therefore, be careful when choosing the little things because they all play an important role for your newly renovated bathroom!
Need some help designing your dream master bathroom? Contact us today for assistance.