How to Kid-Proof Your Bathroom?
November 6, 2018
|
atmosphere, bathroom, bathroom, decor, home renovation, how to get started, interior design, Kids Bathroom, paint, quartz, remodeling, storage, style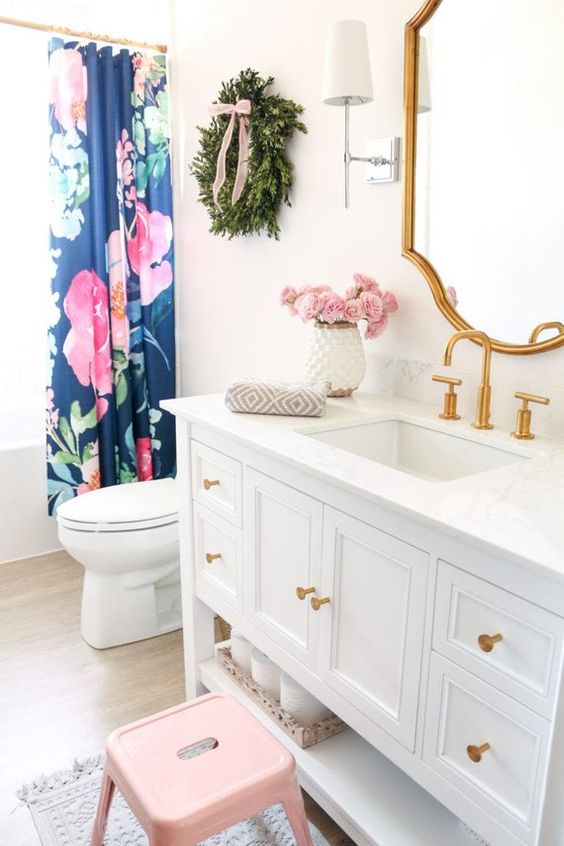 When it comes to remodeling your house or just designing the house of your dreams, you may have to make a list of the things that are more used for you and your family. Especially when you have kids you might want to have a kid-friendly environment that will accommodate the needs of a growing family. Bathrooms should be in your wish list. For instance, it can be difficult for kids to reach the sink. Below are some interior design tips for self-sufficient, kid-friendly bathroom spaces.
1. Countertop:
If you still want to have a nice and luxurious look for the countertop in your bathroom, your best option is quartz. This is a stronger material than granite, and is scratch and stain resistant. You won't have to worry if your child spills something on it.
2. Toilet:
Sometimes we may think a good option is to add a child-sized toilet for our kids' bathroom. However, thinking long term, it won't be beneficial for your kids, because they will quickly outgrow it! I recommend picking a standard sized toilet. You can add a soft closing toilet seat for the kids and a step stool to help them reach the toilet safely.
3. Shower:
Today there are so many options for shower heads. However, I recommend searching for a re-positioned shower head with a handheld sprayer. The last item mentioned will help you have an easier experience during bath time with your baby and small children. Also speaking of bathing, I recommend installing an anti-scalding shower valve to your bath/shower faucet, so you can avoid hot water burns to your kids' skin. This is a magnificent product that controls the temperature by limiting the amount of hot water.
4. Storage:
We always need some space to store our personal items! A good idea for our kids is to incorporate baskets or drawers at their level. For big families with more than one child, I suggest giving one storage spot to each child so they can take pride in ownership of their space.
5. Accessories + Color:
If you want to jazz up the space of your kids' bathroom, I suggest using neutral colors for tile and cabinetry, and saturated colors for the accessories, such as towels, frames, toothbrush holder, basket, etc. If you want to expand your creativity with your kids, you can paint the walls with different shapes and colors to express your child's personality.
It's time to get into a kid-friendly mindset!
Photo source: Pinterest