How We Use Professional Tools to Design for You!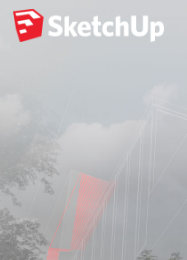 Here at Amy Youngblood Interiors we use multiple tools to provide presentations for our clients. Here are some of the programs we use to most often to showcase our design work:
This is the program we use to make accurate line drawings of the spaces getting renovated. These drawings are typically in plan or elevation view. It is nice for the client to be able to see how their room will lay out spatially. This program lets us know if a sofa can fit into a tight space or if a painting will fill up a wall. It is a very precise drawing software that we use on a daily basis.
This is the program we use to put together image boards for clients. These image boards demonstrate the furniture and accessories that will be grouped together in a space. The finest thing about image boards is that they allow the client to easily see how their furnishings will work well together. They also allow for the designer and the patron to see the color palette that will be seen in the space.
This is the 3D rendering software we use to create virtual models of our spaces. This is very helpful when the space has unique feature such as a half wall or a vaulted ceiling. These virtual spaces similar to the ones seen in animated films or video games are best for clients that struggle to visualize how the space will look.
These programs make our pages more complete for the client. They provide a look and feel for the client. This way the customer can approve the scheme before jumping headfirst into a new design.