Light Up Your Interior Space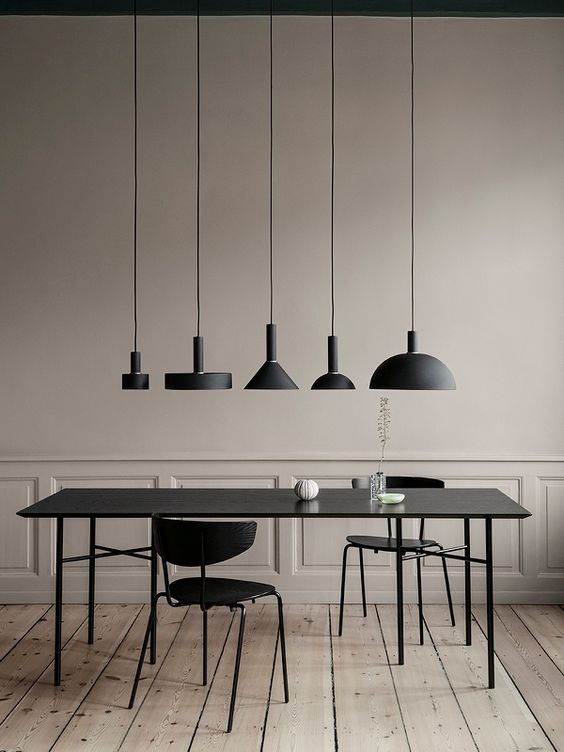 Light in our interiors is a priority. You can completely change the atmosphere of a room by the color of the light, by how soft, strong and dramatic it is, or by the position of it. For this new post we will show you our top 5 types of interior lighting.
Cleaner Lines
The minimalistic trend is the biggest influence for these types of lights. They are based on clean forms, such as simple geometric designs and neutral colors. Pendant lights are often one of the best options for this minimalistic style. So forget about excessive ornamentation because they are losing favor in this trend.
LED
As we all know, technology is getting better and better. Thus, people are purchasing LED lights because they are cost-efficient, have power saving properties, and they last much longer than regular incandescent bulbs. Another great feature is that they come in a variety of colors, brightness, shapes, etc. You can use LEDs under cabinets, under tables, behind mirrors, on outside umbrellas, or you can illuminate a wall with your favorite color. They are your perfect choice to illuminate your home with a unique touch.
Massive
Massive lighting fixtures come together with a mid-century design. If you go for it, this gorgeous lighting element will be the center of attention in any room. However, if you feel that you need something bigger, you can customize it according to the space of the room. These lights could fit perfectly in a double height open space or in your living room. Remember the bigger the better!
Mid - Century Modern
Mid-Century lights are opening a catalog of an art deco style focusing on sharp lines, geometric designs, unique elements and a balance of form and art. You can find pendants, table lamps, lamps hanging from the wall… a lot of variety. Mid-century lights are the ones you must keep an eye on!
Industrial and Retro
There is a difference between the concept of industrial lighting in our interiors and industrial lighting in a warehouse. The appropriate term for these lights would be "upgraded industrial" or modern retro lighting. This industrial collection is based on sleeker metals, varied color temperatures, and alternative designs for interior spaces.
Which type of interior lighting is your favorite?
Photos Source: Pinterest