Must Haves for Office Space Interiors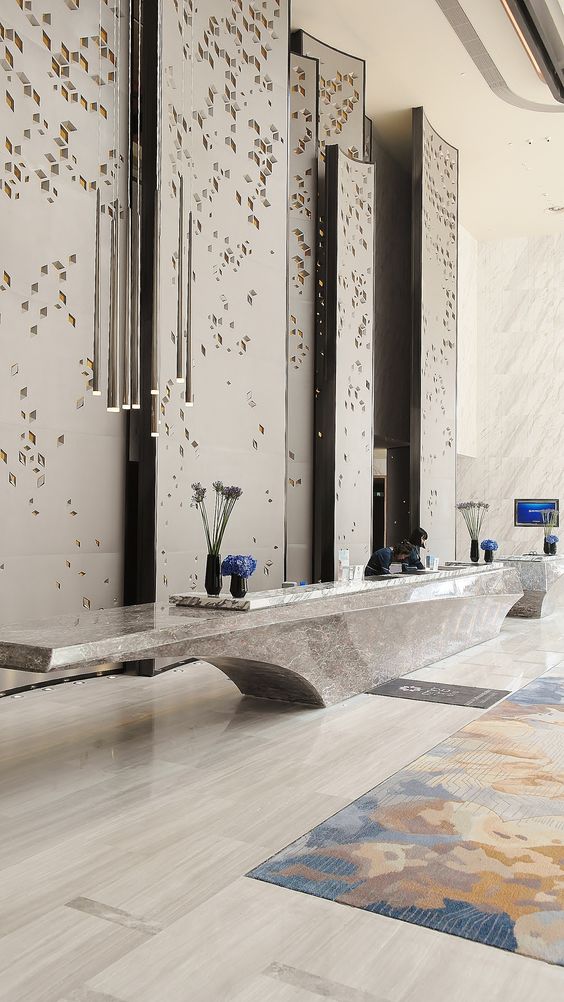 As I've mentioned in past blogs, the interior design of a space is an important complement for any room and can affect us in a positive way.
For this blog I would like to express the importance of interior design in commercial areas, such as offices. The interior design of such spaces is crucial for a business. Here are 5 top tips to make your employees love their work environment and achieve better productivity.
1. First Impression

"You never have a second chance to make a first impression". A reception space and lobby are the first impression of any commercial office. Having a good design in these areas can make your guests enjoy the space while they are waiting. A good design can give your guests a look into what you and the company you are working for is like. A reception office should be a place in which you can find comfortable furniture with an organic design that can engage your employees and guests. Creating a good design will make the best impression for your clients and prospects – you may even be surprised by an increase in profits!
2. Productivity

The layout of the office is one of the keys to making your business a success! The furniture and all the elements that are needed for the office must have a functional and pleasing design in order to promote productivity. You may notice an increase of up to 32% in employee productivity. Another way to stimulate productivity is to allow employees to engage with the space, such as the addition of a ping- pong table, beanbags… etc.
3. Collaboration Opportunities

Ideas flow better when you have a dynamic and smart spatial layout! Having a space in which large or small groups of people can gather is a must. This space can be surrounded by writable walls, corkboard panels, movable furniture, and tables that can be combined to create one large table. Having all these dynamic furniture options can create excitement to gather and collaborate with your fellow employees.
4. Comfort

Today, more and more people are choosing the option to work from their homes, which can be an inspiration for a more comfortable office. Considering the time that people spend at work, it would be a good idea to have ergonomic office chairs, plush sofas, ottomans, etc. Make sure that all the furniture selected is commercial grade. Another fact for conformability and productivity, is bright and white light may simulate daylight and will make your employees feel awake and focused.
5. Mood

There are a variety of hues that can influence the mood of an office. According to the color and elements you choose, you can evoke happiness, conversation, energy, etc. A green or cool blue can provoke relaxation for a lounge area. Red or yellow could fit perfectly for meeting rooms, in which ideas can flow. Also, art, inspirational quotes, or the simple act of paying homage to a city can maintain good morale. Having multiple workspaces with color and open concepts will help elevate employees' mood and productivity.
It's time to begin thinking about a re-design for your work space!
Photo Source: Pinterest