Our Top 5 Fall Interior Design Trends as Seen on Channel 9's CincyLifestyle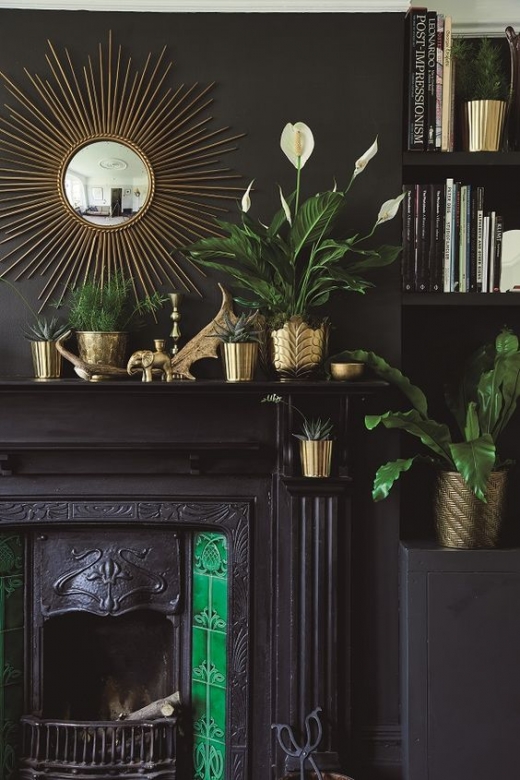 I was recently a guest of Allie Martin on Channel 9's Cincy Lifestyle show, and shared our favorite Interior Design Trends for Fall. Let's check them out!
ART DECO
The art deco style is back and pushing boundaries in 2018 with natural elements such as leaves, branches, feathers, animals sculptures...etc. For walls, art deco is adding a variety of monochromatic feather prints and with rugs as well! Don't be afraid of zebra or tiger print rugs! It's time to incorporate them into your favorite space. Another modern art deco trend is the geometric pattern. Trapezoids, chevrons and zigzags will go perfectly with your design. Add accent elements to your room, with a sunburst mirror for instance. They will highlight jagged and pointed edges. Natural and geometric features will make a statement in your room!
BOLD SOFAS
Nowadays furniture and art deco are holding hands together, highlighting their functionality and aesthetic. People who are used to having square or rectangular furniture… now, are moving towards round shapes and smooth fabrics. A bold sofa could be found in any room! However size is crucial, so don't let your sofa affect the traffic flow of your space. This accent element may elevate your space by choosing the correct upholstery. Velvet is your best option! This fabric is considered one of the best quality fabrics because it is thick, sturdy, and easy to clean. Whatever color you choose, it will make your room look outstanding.
RATTAN TEXTURES
We tend to think of using rattan textures in our outside patios, but today this natural material is coming into our homes as well. We can find different things made of rattan such as ottomans, daybeds, a variety of chairs including hanging chairs, bar carts, baskets, tables, coffee tables, bed frames… and the list continues. This rustic material is perfect for weather-resistant furniture. Having any elements made of rattan will bring richness to your room by adding that shabby-chic feeling you may be looking for.
BOTANICAL WALLPAPERS
Currently, there has been an even greater rise in the botanical interiors trend, which embraces the beauty of the great outdoors by bringing a horticultural feel into your home. These big floral patterns will give character to any living space. Especially for those of you who like to have the feeling of nature in your home, but sometimes it´s a difficult task to keep flowers or other plants alive, either because of work, kids, school...etc. No worries! This floral trend of wallpaper is made for you! From the delicate blossoms of the large scale to an array of roses and tulips, vintage-inspired wallpapers will bring a special, fresh and modern atmosphere to your home. Nature's beauty can make a big statement without overpowering certain spaces. Would you try it?
TERRAZZO
Most of the time we see terrazzo used for outside floors. Now terrazzo is surprising us in our interiors. The chips of marble, quartz, granite, and glass are creating a playful and abstract spirit in the interior space going from floors to walls, and exploring its integration into furniture elements such as; countertops, tables, lamps, coasters, chairs. This scattered mosaic look is capturing everybody's eyes; its use in the fashion industry is also expanding.
If you want more details about the segment Our Top 5 Fall Interior Design - Cincy Lifestyle show, click here.
Photo Source: Pinterest