Take a Look at Our Cincinnati Design Star Room!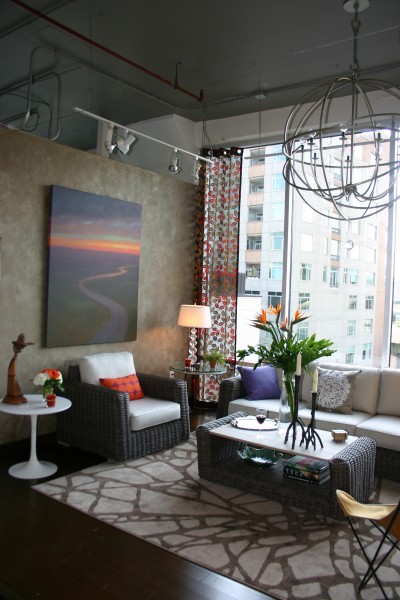 ! I have to say, as a discriminating designer, it is one of my best rooms yet! Lots of planning and hard work. All worth it. Our Opening Party and unveiling of the room last Thursday night, June 21st was a huge success as well! We had a record showing...at least 125 people! My Cincinnati Design Star video "From Design to Creation" is complete and was on view during the event and will be for the next month along with my room at ADC...in case you missed the Opening Party. I will be posting the video and professional level photographs of the room shortly.
A big thank you again for Art Design Consultants for hosting and marketing Cincinnati Design Star! It was a collaborative effort and together we are bringing Interior Design in Cincinnati to a "higher level". I would also like to thank my generous vendors and contractors for donating their products and time. We had the best in the city participate! Lastly, I would like to thank Cincy Chic for their media coverage and making our video: "From Design to Creation" possible!