Thanksgiving Décor
November 20, 2018
|
atmosphere, decor, fall, holiday planning, interior design, metallics, neutral, style, thanksgiving, trends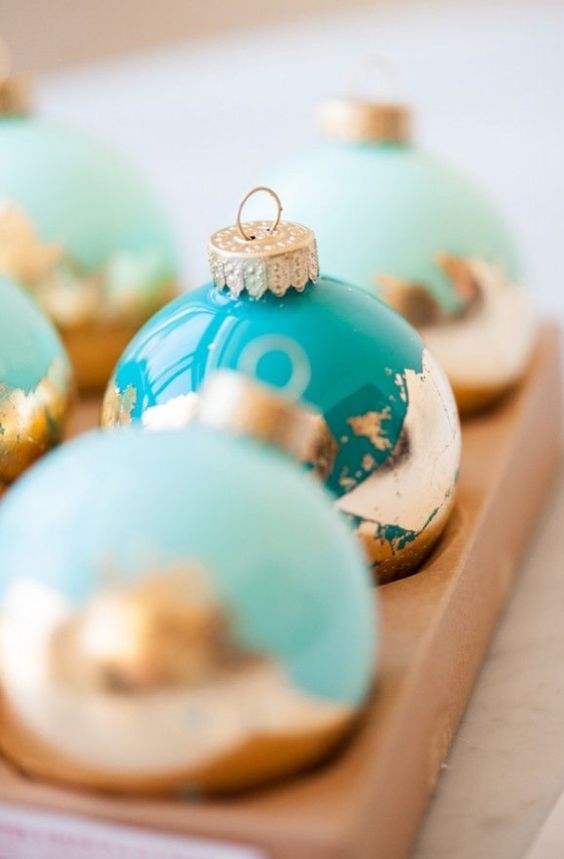 The Thanksgiving holiday is opening this week! Our tradition is to have family and friends gather together to enjoy the company of good friends and family and a delicious feast. For those that are having guests for this coming holiday, I will show you some simple and nice tips to get your house in a Thanksgiving mood. Let's check it out!
Ornaments
If you've got some old and stripped ornaments you can repurpose them! Paint them and add some glitter - this can help to create a miniature focal point in your house. Use some colors such as white, grey, or blue and put some silver or gold glitter on the edges of the ornaments. To create some contrast and emphasize our Thanksgiving holiday, you can add some greenery or earth tones such as pine cones or pine branches. Put them on a tray or hang them. It would make a great holiday centerpiece for your table.
Transitional Ornaments
For some people, it is difficult to keep up with every holiday that we have on the calendar. That's why it is a good option to maintain your ornaments with colors that aren't just for one season or holiday. There may be times that you will need to add some accent colors to allow your decorations to remain a transitional holiday item. Use some golds, cherry silver, different texture with pinecones and cloches under glass.
Foyer
Since this is the first place that your guest will see, you may want to have it light up with the Thanksgiving mood. If you have some matching bottles you could repurpose and add self-stick vinyl letters to spell out a phrase of your preference, then add some fall flowers or candles.
Holiday Cards
During most of the holidays, we receive many pictures and postcards, and Thanksgiving is no exception! Sometimes we don't know where to put them, especially before our Christmas tree is up. A good solution for that is to arrange garland in any doorway frame and display your holiday's cards on it. If you want to give more color to it, you can add some small balls and ribbon or miniature fixtures.
Gratitude Tree
There is a tradition for Thanksgiving to have a gratitude tree in which family and friends can write about what they are thankful for on a small piece of paper and then hang it on a twig tree. If you like this unique idea, you can add it into your Thanksgiving decorations and place it in the middle of your dining table, foyer table, mantel, etc. - anywhere you want!
I wish you a very happy and blessed Thanksgiving!
Photo Source: Pinterest