The Importance of Your Front Door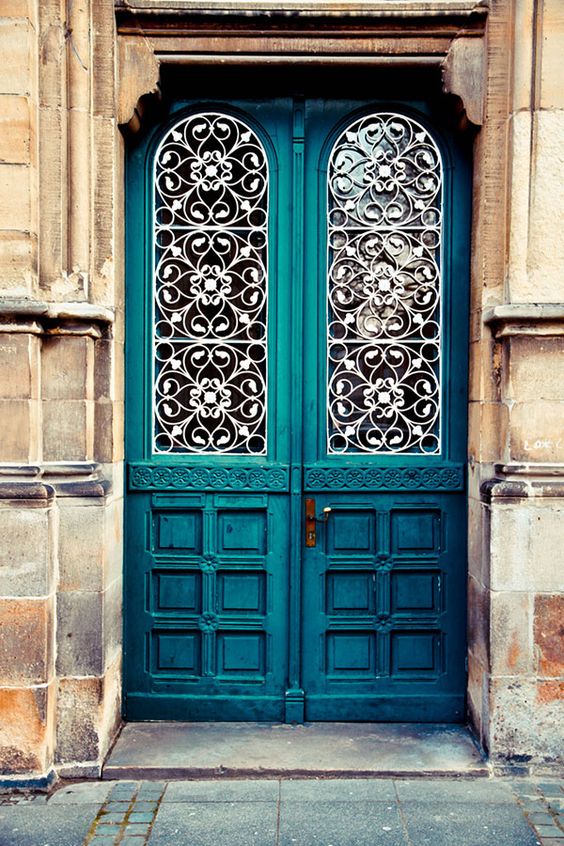 There are many different types of doors. There are garage doors and screen doors, French doors and front doors. There are doors specifically for dogs. There is even a band named The Doors.
How important is a building's door? Besides the obvious function of permitting entry into an enclosement of space, why else is a door noteworthy? Should a door be noteworthy at all?
The answer is yes, certainly. While there are most surely more pressing issues in your life to tackle, when you have a second it could be nice to take a looks at the doors in your home and evaluate them for what they are. Here are some thoughts about your front door specifically:
Type
A flush door is one without any panel and a paneled door is, understandably, one with them. Paneled doors are named according to the number of panels in them. Glass, double, and screen doors are also appropriately named. A louvered door has horizontal slats that are angled. These slats help to allow air in and rain out. Front doors often have side lights which feature glass windows. Some doors have half-moon windows at the top. These arches can have different mullions between their panels.
Color
Often people choose to paint their front door a bold color. While grey and white doors do portray a sense of calm, they are a little boring. If you're thinking about painting your front door, remember to sand and prime before painting. You could choose yellow to signify optimism and clarity, or purple to denote wisdom. A red door is a sign of excitement and youth, while a green door indicates health and growth. Let whichever color you choose be a reflection of your soul because the front door is the portal to your home.
Hardware
Juhani Pallasmaa said, "The door handle is the handshake of a building." So pick a handle that you're proud of. Choose one that looks nice and offers something nice to grip onto.
The front door is the portal into your refuge in the world. It's the gateway to your safe haven. Let it be something beautiful that you can picture coming home to.