The Key to Mixing Metallics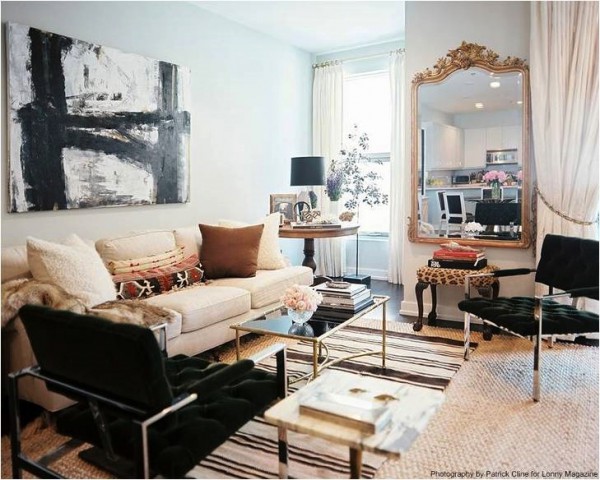 Brass and chrome can be used side by side. So can silver and gold. Brushed nickel, oil rubbed bronze, and pewter can, too. The key is balance.
Much like mixing patterns, mixing metallics allows you to create a look that is balanced, visually interesting and stimulating, and unique to you. It allows you to mix family heirloom pieces with new, contemporary pieces. The brass hardware on your old credenza will look great adjacent to chrome chairs in your dining room. Add in a colorful rug that picks up the warm tones of the brass and the cool tones of the chrome, and you have a space that effortlessly works together. Each piece acts on its own, but nothing will stand out above the rest; everything will blend and look cohesive.
So where do you start? Similar to a mathematical or chemical equation, your end result is for the equation to be balanced. If every furniture piece is chrome and you have one gold, gilded mirror, it will look out of place. But if you mix other gold pieces throughout-a side table, a coffee table, a table lamp, or smaller accessories-the look will seem effortless and balanced. Equal parts of each and you have a balanced equation-or in this case, a comfortable, cohesive space.
As always, Amy Schuermann Interiors would be happy to assist you with your selections!