The Top 5 Trends of 2017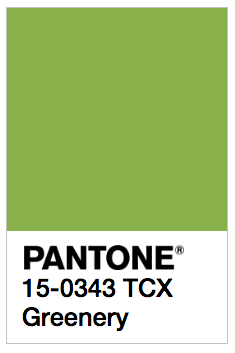 It's a brand new year and it's a great feeling being able to come home to a beautiful updated space full of modernized trends! Here are our top 5 tips to make your space fabulous and cheerful for 2017:
Bold Color- Navy is the new black and goes with just about any color palette. Navy adds confidence and a subtle interest to anything neutral or colorful. Our next color choice to be on the lookout for is Green. You can add a little spice to your room with a pop of emerald or lime green. "Greenery" was even voted Pantone's Color of the Year. As for our neutral palettes, the gray trend continues! This year, don't be afraid to go dark charcoal with your gray paint. Either way, it's important to mix and match your gray tones to provide a little dimension.
Texture texture texture - Since everything in this tech induced world is sleek and simple, designers are including variations of texture in our interior choices to provide people with a little engagement. Look out for velvets and faux furs, and vintage leather for upholstery selections as well as rustic artisan wood for table and accessories. It's a great idea to even combine the two! Think wool blanket over a leather chair. Faux materials can also be a great budget friendly and eco friendly route.
Bronze and Marble - If you're looking for a sleeker look, you'll notice marble and bronze accents everywhere in 2017. People are even combining the two for a unique color and finish dynamic. Copper tones will be found in lighting, accessories and even table detail.
Artisan instead of DIY - Speaking of accessories, 2017 will demand a higher skill set for decor with blown glass pieces and beautiful wood work. You'll notice perfectly crafted slabs of unique coffee table wood paired with metal basses.
Less is More - while the minimalism and "Tiny House" movement is underway, designers are taking to chalky white walls and accessories to create a simple open feeling in the home. People are ditching lamp shades and anything extra that's unnecessary in order to invite exposed ceiling pipes and unique light bulbs. Along this path, 2017 will bring simple lines and geometric shapes in its architecture and interior styles.