Thinking About a Fall Refresh?
September 12, 2019
|
amy youngblood interiors, cincinnati, design, entertaining, fall, holiday planning, home renovation, interior design, remodeling, residential design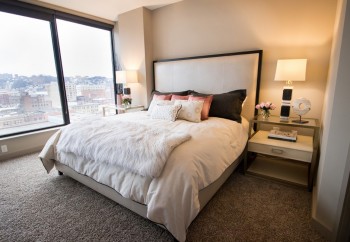 It's that time again, the start of a new school year! With the kids going back to school and summer vacations ending it's time to get back on schedule after a crazy summer.
While I'm sure most of you are still enjoying all that summer brings, you probably think we're crazy for mentioning the holidays already… but if you want to refresh and update your house before the holidays arrive you have to start thinking about it now!
If you are thinking about a renovation, contractors are typically booked out for several months, so time is of the essence if you want your renovation completed by the holidays.
In terms of freshening up your space with something that is a little less of a mess, new paint can really brighten up a space. New furnishings can also make a space feel brand new. When it comes to getting new furnishings for your home before the holidays, the time is now! Lead times on many furniture items are around 6-8 weeks if everything is in stock, so this allows a bit of time to think about it. However, it's better to plan ahead and be safe rather than sorry when it comes to getting things in and ready for the holidays.
For help with your fall refresh and holiday renovation needs, contact Amy Youngblood Interiors now before it's too late!