Tips for Creating the Perfect Basement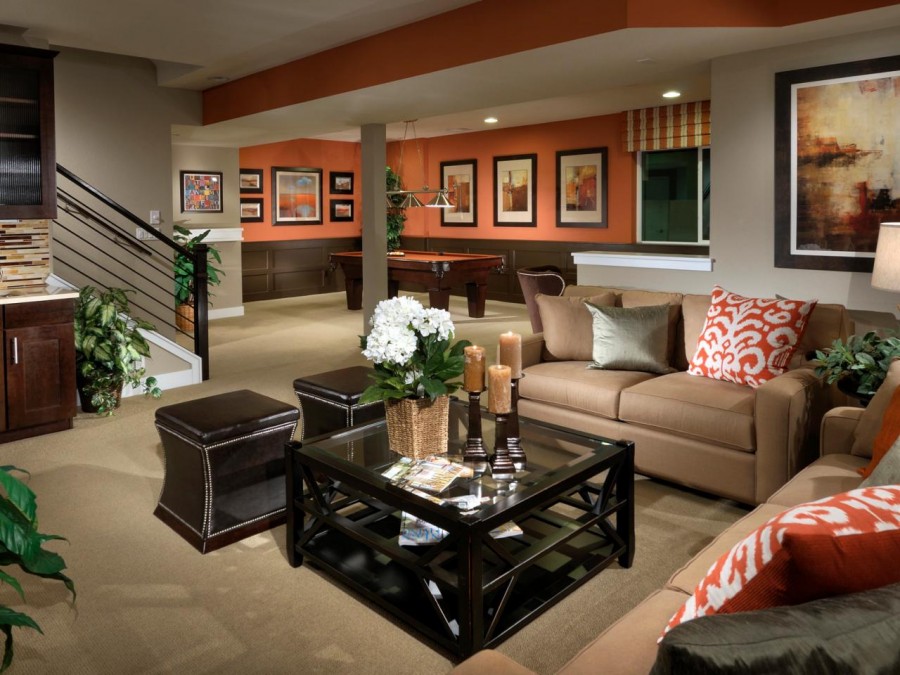 The infamous basement renovation is the one home project that we put off. As 2016 forges in to summer, Amy Youngblood Interiors recommends tackling that project for when the weather get cold again!
Basements are notorious for low levels of light, so let's use that to our advantage and create a moody, dimly lit bar and wine cellar. Creating atmosphere with lighting can be a huge draw to get people in to the great basement space. For more even lighting, we recommend recessed can lighting along with hanging pendant lighting for key areas.
Luxury vinyl tile flooring can also give the look of real hardwood at a much more affordable cost and durable surface. A comfortable over-sized sectional provides a cozy space for people to settle in with a good book and enjoy lively conversation. Consider a game table for ping-pong or billiard table to keep active teens busy on rainy days. These are just a few ways to turn your dark, unfurnished basement in to the sanctuary of the house!