Top 5 Tips for Spring Decorating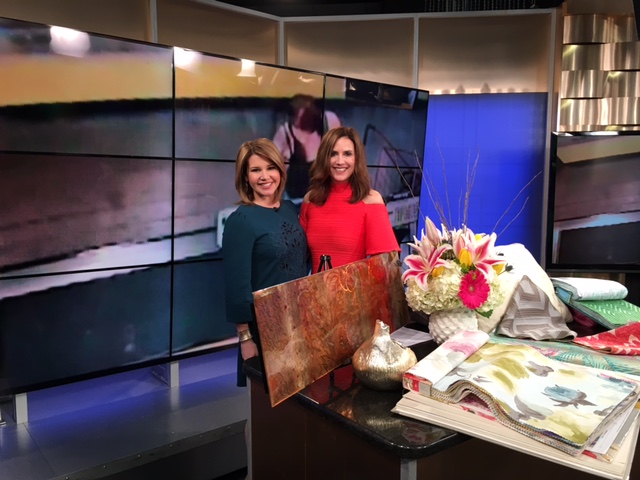 Spring is almost here, despite this ever-changing weather! However, with April around the corner, here are my top 5 tips for spring decorating as presented on Fox 19 yesterday morning!
1, Watercolor style florals and stripes. Not a big floral or stripe person? Well, this more artistic look in fabrics can add a cheerier, spring-like feel through accent pillows, wallcoverings, and window treatments.
2. Metallics are still in! From lighting fixtures, wallpaper and accessories, the selection is vast. Not to mention, copper is particularily hot. Copper is beautiful even as artwork, such as the Ken Rausch pieces we have hanging for sale in our offices. The wavy copper panels are embossed with etching and paints, then coated in a durable resin. The perfect pop for a neutral space.
3. Neutrals with a Pop! Neutrals will Never go out of style and are a staple. So...If you like a more calm pallette, adding neutrals with texture or graphic patterns to an accent chair or pillow will add depth to your space.
4. Green! The 2017 Pantone of the Year is "Greenery." This color is a slightly lighter and brighter version of Emerald and much better than last years colors! However, all shades of green are in and add a spring like feel to your space.
5. Tropical Prints. From fashion to interiors, these exotic, bright prints are big. I recommend these for more limited use, such as an accent chair, pillows, or wallpaper for a special powder room. At Amy Youngblood Interiors we have some amazing tropical prints that also incorporate metallics!
Cheers to warmer weather and continually improving your space!