Top Summer Interior Design Trends as seen on Channel 9's Cincy Lifestyle show
July 12, 2018
|
amy youngblood interiors, cincinnati, Cincy Lifestyle, color trends, decor, design, indoor plants, interior design, interior design trends, metallics, pattern, style, trends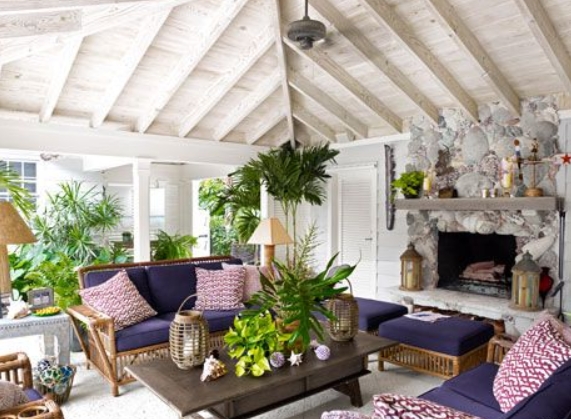 While there are a lot of Hot Trends for this literally hot summer...these are my top favorites for the season:
1. Bold Pops of Color: One trend we are seeing is mixing 2 or more bold colors grounded against a neutral canvas Even, if your look is more mono-chromatic, adding pops of colors in pillow, accessories and throws can brighten your space up for the summer.
2. Gold and Brass Accents: While all types of metallics are in this year gold and brass really evoke a type of warm, summer feel. From lamps to mirrors and furniture gold and brass really can brighten up a room with sophistication.
3. Foliage and Tropicals: Now who wouldn't want to come home to a staircase lined with tropical foliage at the top? In addition, living walls are totally in right now and act as an actual art installation and energize the space In addition, they increase the quality of the air by infusing oxygen while removing harmful compounds.
4. Geometric patterns: While we've been seeing a lot of geometrics over the past few years in textiles and in fashion, we're seeing it everywhere this year such as in tile, wallpaper and rugs. I just love the use of a geometric backsplash for example which just livens us a space and is different from he subway tile we have gotten so used to. In addition, a neutral geometric rug can really pop against a bright sold chair.
5. "Inky" Deep Blues: It's almost a rebellion against the pastel tones that have been so in! Deep blues paired with white and yes, gold, create an extremely striking contrast. Not in to painting your walls dark blue. simply accessorize with a vase, pillows or even a lamp.