Unique Gift Ideas from an Interior Designer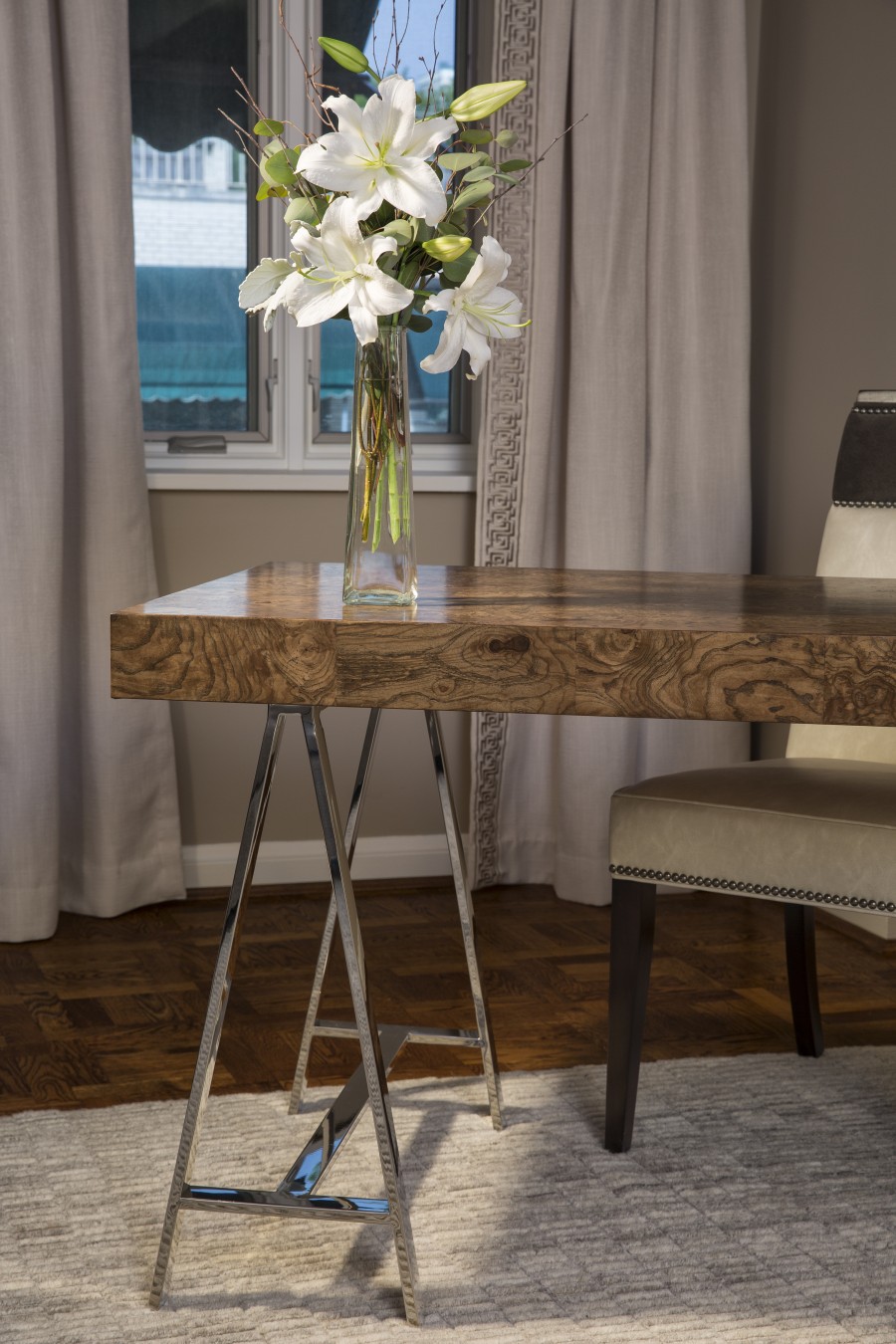 Christmas is almost here and if you're fortunate, there could be a lot of people on your "nice list." The best gift is a thoughtful one. This sometimes can be difficult. Some people are harder to shop for than others. Sure your father may be a business man, but does he really need another tie? Yes, that sweater would look nice on your girlfriend. But what size does she wear? Your nieces and nephews are into the music scene. But is this really what they're listening to?
If you find yourself stuck, scratching your head when it comes to gift ideas, I suggest you think like an interior designer. Try buying a gift for a friend's space. Coco Chanel said, "An interior is the natural projection of the soul." Nate Berkus said, "Your home should tell the story of who you are and be a collection of what you love." There are spaces in your friends and family's lives that consume a lot of their time. Why not fill these rooms with trinkets that remind them that you're there to support them? Here are seven spaces that are often overlooked and ideas for thoughtful presents to fill them:
If your friend works full time, they could spend 40 plus hours a week at their desk. That's a lot! Your avid bird-watching cousin might enjoy a calendar of backyard cardinals, blue jays, and finches more than you think. Target has a tape dispenser in the shape of a bulldog that would be perfect for your friend that loves dogs more than people. Even a neat, colorful mug for pens would spice up the manila look that most cubicles foster.
Your mom might really appreciate a jewelry box for her dresser top. Something elegant and special. A nice wooded box might be perfect for your husband to keep his watch in at night. Anthropologie has some pretty ceramic dishes that would look lovely on a night stand of a sister.
Your aunt might be pleased to get a set of hand towels for her guest bath or a candle for beside her tub. For a family friend you might even opt for a larger present such as a statement mirror for above the vanity. Next time you're over visiting, maybe take a second to evaluate their bath room and see what you might add to make it better.
A significant amount of time is spent commuting to and from work. A practical gift for your guy might entail a gift basket with a car phone charger, an air freshener, and some armor all wipes for his dash. While this may not be the most exciting place to enhance, it's still a space he spends time in.
Your nana's sofa has been home to the same pillows since you were five. Why not blow her mind with some new accent pillows in a coordinating fabric? A couple throw pillows or a blanket are lovely gifts that you can't really go wrong with.
Your pilot cousin would probably really enjoy a tasteful black and white photograph of an F-15 Eagle. Your friend that's always wearing his Papadosio graphic tee might enjoy a poster from their last tour. These might be hard to find at the mall, but they're accessible for reasonable prices online.
A festive cookie jar or a humble spice rack might be something your friend doesn't have. If you have a friend that's just bought a new house, she might like a couple of cute canisters for uncooked pasta or sugar for her kitchen.
So there you have it. Seven spaces in your friends' lives that you could add to this holiday season.