What Trends You Can Expect to See in 2016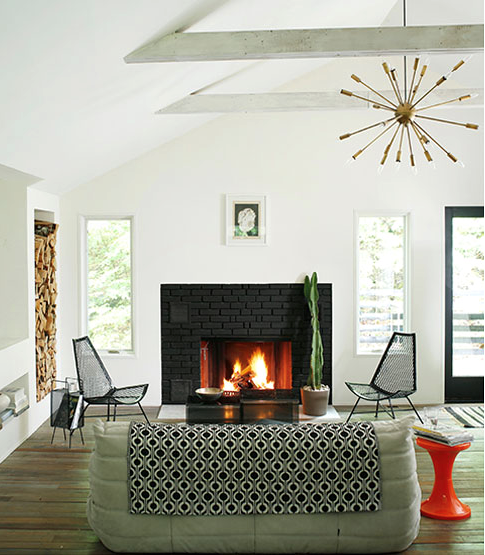 The biggest interior design trend is that according to color leader, Benjamin Moore, the interior color of 2016 is Simply White. Similar to last year, white is all the rage and never out of style. However, with calmer palettes in, we're seeing even more white. Layered with different shades of white....from warmer whites to grayer whites, white has emerged as a staple of design. We're seeing it in flooring, wall color, furniture and window treatments just to name a few items.
Some other trends for 2016:
-Striking contrasts, bold lines and definition. Don't want all white? Pair it with blacks and dark brown accents for interest and contrast.
-Bold color accents: I've always been a fan of neutrals with pops of color. So there you have it: take those white washed walls and add that orange-red side table or better yet don't be afraid of bright artwork. The calmness of your surroundings will only enhance the beauty of what you put of your walls. Mix your artwork and accents as well so that not all of your items match. Some hot colors for the year: ravishing red, banana yellow and gentle violet. The catch? InStyle Magazine just named Rose Quartz and Serenity their two fashion colors for the year. Yes, pastels are back too! 2016 is a mix of everything! Watch out!
Please contact us at Amy Youngblood Interiors to discuss your dream space.