What You Need to Know About Paint Finishes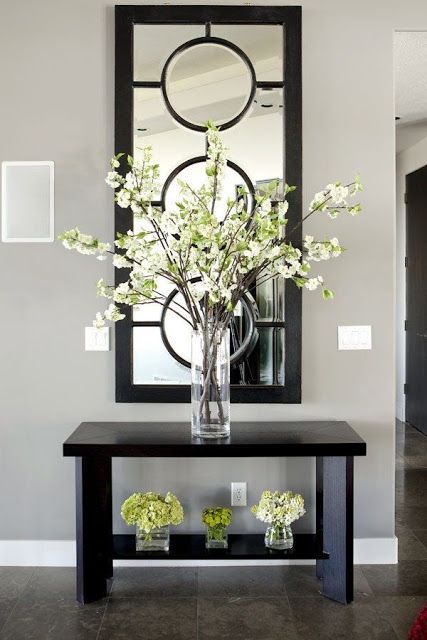 Picking a paint finish can become an afterthought, especially after hassling through picking a color. But paint finishes are important too. There are some areas that a type of finish is a norm, and specifying the wrong finish can make paint look out of place. Our eyes will catch a mistake like this and alert our brains it's wrong, even if we are uncertain why it seems misplaced.
First, it's good to know your options. There are five standard finishes: Flat, Eggshell, Satin, Semi-gloss, and Gloss. Their luster or sheen helps determine where they fall on a spectrum. Sheen is a fancy word for shine. A basic rule when it comes to choosing a paint finish is this: The higher the shine the more durable the paint will be. There are different standard places to paint each finish. Paint logic is as follows:
FLAT: Flat paint is often used on ceilings and other low traffic areas. This paint has a matte finish and is best for concealing imperfections. Flat finishes also do well in dining rooms, or adult bedrooms.
EGGSHELL: This finish has a low sheen and gloss, and often makes for a rich look. It adds just the right amount of depth and warmth to surfaces. It works best in moderate traffic areas such as living rooms and hallways.
SATIN: Falling right in the middle of the spectrum, satin is a great pick for moderate to high traffic areas. It does well with exposure to moisture and can often be wiped clean with a damp cloth. It has a soft, velvety pearl-like appearance. Satin is often used along trim and on doors, in kid's bedrooms, kitchens, laundry rooms, and bathrooms.
SEMI-GLOSS: Semi-gloss is the simplest to understand; it's slightly glossy in appearance. It does well in high traffic areas such as molding, cabinets, and doors. It is stain resistant and easy to clean.
GLOSS: If you're looking for a lacquered look, gloss is the pick. This paint is good for highly durable and stain resistant and highly reflective. It's often used for furniture, but rarely used on walls.
So, there you have it: paint finishes decoded. And although color is first and foremost the most important element of picking paint, finish is an important component to consider as well.