Why Wallpaper is Making a Comeback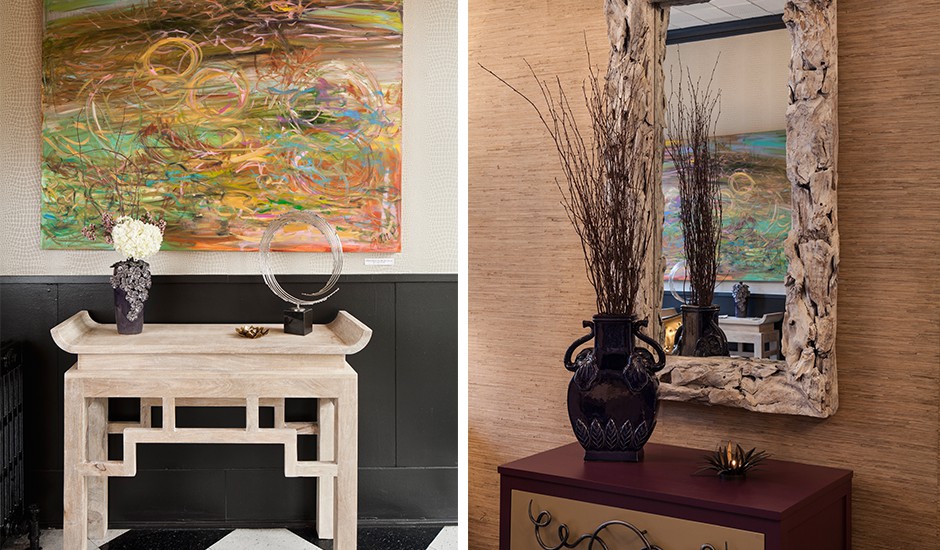 Wall coverings are no longer a thing of the past. Companies have updated their offerings and provide a swath of options in a variety of colors, textures, materials, and sheens. Natural materials (linen, grasscloths) add some background texture and warmth to spaces. Bold patterns come in a variety of colors and scales (some are even glittery). Don't shy away from wallpaper anymore. It can provide the perfect visual interest, differentiating spaces from one another and creating a memorable atmosphere for both you and your guests. At Amy Youngblood Interiors, we carry a variety of manufacturers, styles, and price-points; reach out to us for help turning your drab foyer or powder room into a truly statement-making space.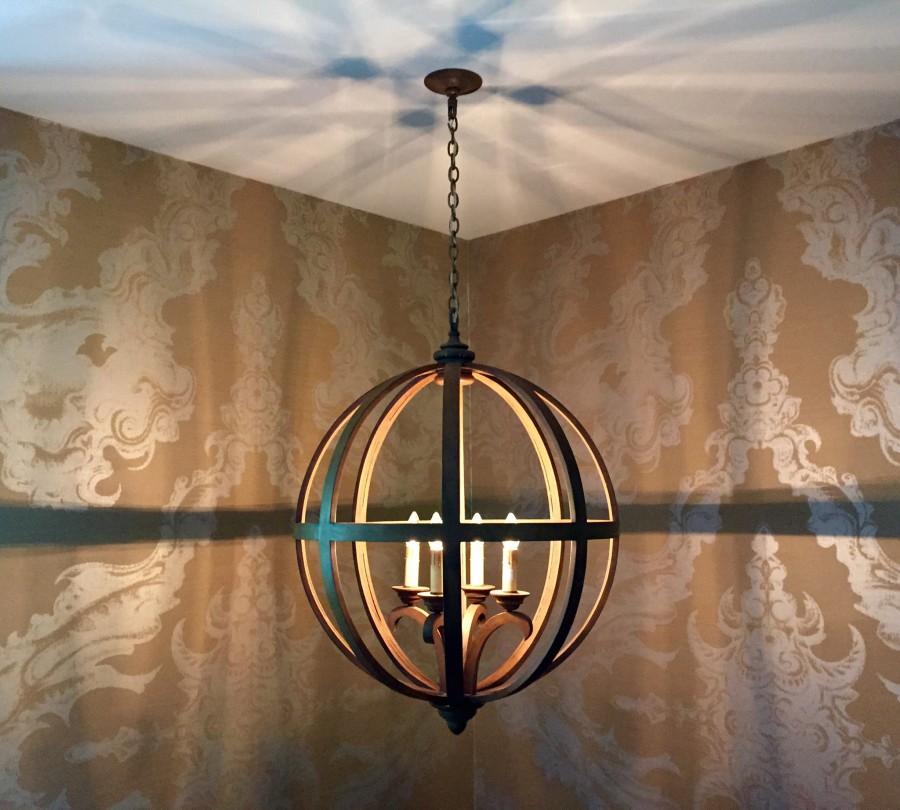 Here, an over-sized printed paper with some sheen (and the statement-making light fixture we chose!) transform this client's stairwell into a visual memory.